Charles Young (Sonny) Class 1947

Was in service from 1948 to 1952 during Korean War. Held rank of S/Sgt. Served at Headquarters USMC, Camp Leyeune. NC
William Cornelius Class 1950

Served from 1951-1955 for 17 months during the Korean War. Was Flight Engineer & Aircraft Mechanic with rank of S/Sgt when discharged . While in service completed A&E School and Flight Engineer's School.
Bruce Boyer Class 1950
I was drafted into the Army and served in the Signal Corp during the Korean war in 1952. I was stationed at Camp Gordon, GA and at Fort Wadeford, SI, NY
Harry Danner Class 1950
U S Airforce 1952-1956 1 year in Korea, Langley AFB VA, Donaldson AFB SC
John Mills Class 1950
Served in U.S. Navy from February 1951 to February 1955 on US Midway off Siapan
Bernard Orndorff Class 1950
Served in US Army from 1953 to 1955 - Stateside, Barstow, CA, Ft Irwin
Douglas Conner Class 1951
Served in USAF 13 Jul 1951 to 1 Oct 1971. Served in Korea 1952-1953. France 1959-1961. Thailand 1968-1969. Numerous stateside bases 1969-1971
Alan Foster Class 1951
US Army 1953-1955
Preston Lewis Class 1951
Air Force 1/1952 - 6/1975. Served in Alaska, Montana and Viet Nam
Richard (Flick) Lohr Class 1952
Was in the U.S. Army from 1953 to 1956. Served at Breckenridge, IN, Ft Devens, MA, Ft Gordon, GA and OJI, Japan.
Was in the U.S. Air Force from 1956 to 1960 - Arlington, VA, Shiroi AFB Japan, Okinawa, Kelly AFB, San Antonio, TX
Paul Dixon Class 1952
Served in the U.S. Army for 2 years at Ft Bennings, GA
Robert Chaney Class 1952
Served in the Army from May 1953 to April 1956. - Served at Kawnie Station, Amara, Ethiopia ( East Africa)
John (Wayne) Catlett Class 1952
Joined MD National Guard after graduation, and served thru 1954 (while working on B&ORR). At about that time ('54) a lengthy furlough occurred, and I transferred to active duty for a period of 6 mos. to attend an infantry service school (Ft. Bennings, GA) for additional training in my NG MOS field. Near the end of THAT time, my regular Selective Service No. came up in the draft, and after a brief "delay enroute" back to home, In entered the regular Army for a 2-yr. stint. Was inducted at Ft. Knox, KY and then sent to Camp Gordon, GA for completion of 10 wks. of basic. Thought I could use my primary MOS to get stationed at Aberdeen, MD (Weapons, etc.) but they were over their quota, so went to Ft. Lee, VA for Supply Training. That led to an assignment to the Signal Corps, and a brief stint at Ft. Devens, MA, where I got caught up in a military training exercise that entailed running all over the state of Louisiana (from the Signal Corps base of operations at Ft. Polk, NC). After that, I put in for an overseas assignment (trying for the Far East because I thought some of the old gang were over there), but was sent to Crailsheim, Germany for the remaining year of my active service. I was mustered out at Ft. Dix, NJ in 1957.
Arthur Porter Class 1953
Served in US Army at Ft Bennings, GA
John Rickard Class 1953
Served in the US Army from 1956 to 1959
Gary Snoots Class 1953
Served in US Army 1958 - 1961 in Germany
Guy Cunningham Class 1954
US Army 1957-1959 97th General Hospital, Frankfurt Germany as Medical Technician
Thomas Hammond Class 1954
US Air Force 1959
Ralph Manuel Class 1954
US Navy 1958 - 1960. Surface Warfare Officer on Destroyer, Pearl Harbor, HI 1960 -1962. Staff Officer for Admiral at Naval Headquarters, London England. US Naval reserves 1962 - 1983. Served as training, executive or commanding officer of units in New Hampshire, Illinois and Indiana. Retired with rank of Commander
Robert Stull Class 1954
Served in US Army
Blaine Davis Class 1955
Maryland Army National Guard 1954 to 1963
William Mohler Class 1955
USAF 1956 - 1961
Harry Mohler Class 1955
US Army February 1959 to January 1961. Spent 18 months in Germany
Dennis Shaff Class 1955
USA 1955 - 1976 - Elgin AFB, FL; Seymour Johnson AFB, NC: Wright Patterson AFB, Dayton, OH; Bitburg AFB Germany; Hanscom AFB Bedford, MA; Andrews AFB, MD; Retired 1976 as Captain
Douglas Sine Class 1955
Served in US Navy 4 years- Oklahoma, Philadelphia, Norfolk, VA
William Snoots Class 1955


Served in US Army 101st Airborne 1956 - 1959, Ft Campbell, KY
Charles Booth Class 1956
US Air Force August 27, 1956 to August 12, 1960. San Antonio TX- Cheyenne,WY - Bellville, IL - Omaha NE - England
Gerald Booth Class 1956
US Air Force 1956 - 1960 Texas 6 months Japan 2 years Oklahoma 18 months
Donald Fletcher Class 1956
US Air Force September 12, 1956 to September 3, 1960. San Antonio, TX, Boloxi, Mississippi, Lake Charles, Louisiana
Hollis Sloat Class 1956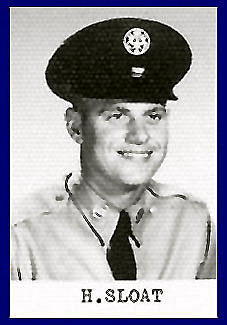 Served in the Air Force 31 years from June 19, 1956 to July 1, 1987 and retired as a Chief Master Sergeant During my military career I traveled extensively. My permanent duty stations included: Alaska, Georgia, Germany, Greenland, Illinois, Indiana, Louisiana, Ohio, Philippines, Texas, Thailand, and Vietnam. In addition, I also have visited the following countries either on temporary duty or while on vacation: Austria, France, Grand Canary Island, Great Britian, Greece, Italy, Korea, Luxembourg, Japan, Majorca, Spain, Switzerland, and Taiwan.
My service medals include:
Meritorious Service Medal with 3 Oak Leaf Clusters; AF Commendation Medal with 2 Oak Leaf Clusters; AF Achievement Medal; AF Outstanding Unit Award with 6 Oak Leaf Clusters; AF Good Conduct Medal with 6 Oak Leaf Clusters; Army Good Conduct Medal with 2 Loops; Army Occupation Medal; National Defense Service Medal; Vietnam Service Medal; AF Overseas Ribbon with 4 Oak Leaf Clusters; AF Longevity Service Award Ribbon with 6 Oak Leaf Clusters; Small Arms Expert Marksmanship Ribbon; and the Republic of Vietnam Campaign Medal, NCO PME Education Graduate, AF Training ribbon, AF Overseas Short Tour ribbon with 2 Oak Leaf Clusters and AF Overseas Lon Tour ribbon with 3 Oak Leaf Clusters

| | | | | | | | | | | | | | | | |
| --- | --- | --- | --- | --- | --- | --- | --- | --- | --- | --- | --- | --- | --- | --- | --- |
| | | | | | | | | | | | | | | | |
| | | | | | | | | | | | | | | | |
| Meritorious Service | AF Commendation | AF Achievement | AF Outstanding unit | AF Good Conduct | Army Good Conduct | Army Occupation | National Defense Service | Vietnam Service | AF Overseas Lone Tour | AF Longevity Service | Republic of Vietnam Campaign | Small Arms expert Marksmanship | NCO PME Education Graduate | AF Training | AF Overseas Short Tour |
John Spitzer Class 1956
US Air Force 1956 to 1960. Served in Texas, Okinawa, Oklahoma, as Aircraft Hydraulic Technician
Leonard Umbaugh Class 1956
Served in US Air Force from 1956 to 1960
Jobe Breeden Class 1958
Served in US Army from 1962 to 1964 2 years
Richard Care Class 1958
WVA Air National Guard 6 years. Received pilots licenses in 1958
Dan Lancaster Class 1958
Served 4 years in US Army 1958 to 1962
Richard Nichols Class 1958
Served 24 years in USAF - Retired July 1981
Richard Biller Class 1959
He serve in the U.S. Navy from August 31, 1959 until October 1, 1979. "While in the Navy he was stationed at Naval Training Center, Great Lakes, IL; USS BUSHNELL (AS-15) at Key West, FL., Naval Justice School, Newport, RI; Navy Schools Command, Bainbridge, MD; Navy Inspector General's Office, Washington, D.C; Joint Military Assistance Advisory Group (Provisional), Seoul, Korea; Staff of Commander in Chief U. S. Naval Forces Europe at London, England, Staff of Commander Medium Attack/Tactical Electronic Warfare Wing, U. S. Pacific Fleet at Oak Harbor, WA; and Staff of Commander in Chief U. S. Atlantic Fleet at Norfolk, VA.
Norman Cornelius Class 1959
Served four years in the U.S. Navy from 10/59 - 10/63 While in the Navy he was on a tour of duty in Naples, Italy for two years and served on the Destroyer, USS Ault DD698
Donald Deener Class 1959
He served in the U. S. Army for three years (1959-1962), which included a tour of duty in Kaiserslautem Germany.
Lester Deneen Jr. Class 1959


3rd Marine Div
During the Cuban Crisis, Les joined the U. S. Marine Corps, spending six years (1961-1965). He was stationed at the Beaufort, S.C. Marine Corps Air Station for several years, and also overseas at the 3rd Marine Division and the 1st Marine Air Wing on Okinawa.
George Hoopengardner Jr. Class 1959
Served in the Army Reserve in Frederick MD from 1963-1968
Patricia Ann Souder Class 1959
She served in the U. S. Air Force from May 1961 until February 1964; and requested discharge after getting married in 1964.
Francis Barker Class 1968
Served in the U.S. Navy from 1970 to 1974 and U.S. Army Reserves from 1974 to 1976
Norman Mumaw Class 1944
Served in the Navy during WW II
Joseph Logan III Class 1991
Airman 1st Class Joseph Edward "Joey" Logan III, 25, of Brunswick, died Thursday, Jan. 14, in England, in a motor vehicle accident where he was stationed at RAF Lakenheath, United Kingdom.
Howard (Murray) Cooper Class 1954
Served in the U. S. Air Force 21 years and 7 months in U.S., Canada, Europe -12 years Active Duty in Air Force and Air Force Reserves for 9 years and 7 months. Retired Master Sargeant
Eileen Mercer (Markum) Class 1977
Served in U.S. Navy - as Electrician's Mate Second Class, from February 1979 to 1989. I was stationed in Nea'Makri', Greece, Keflavik, Iceland, Annapolis, MD and Guantanimo Bay, Cuba.
Michael Ryland Class 1978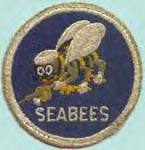 Served in the US Navy Seabees from 1978 to 1984 - Wish I was still in.
Kim Myers Class 1964
Served in the US Navy 1968 - 1972 as an electronic technician Second Class aboard the U.S.S. Constitution LPH-7 USS Guadalcanal
Christopher Cullen Class 1992
Served 4 years in US Navy stationed aboard the USS Seatle AOE-3
Jason Bane Class 1991
Joined United Marine Corp in 1992 and still serving February 2002
7th Medical Battalion, 7th Infantry Division, U.S. Army, Korean War
I've been to Japan, Australia, Philippines, Thailand, and Korea. I've done numerous military operations. I've enjoyed my time in the Corp and wish to hear from some of my old friends from high school.
Served in U. S. Marine Corp 1st MEF, MAG-39,MALS-39, Ordnance in Operation Iraq Freedom: Awarded National Defense medal and qualified for Rifle Epert and Pistol Marksman.
| | |
| --- | --- |
| | |
| Rifle Expert | Piston Marksman |

National Defense
Jasen Kerr Class 1997

Served 22 months in Army National Guard, 290th MP Parkville MD 1999 till present USMC Microwave Radio Operator, Okinawa Japan. Promoted to Cpl and applying for Officer Canidate Program
Ernest Wineholt Class of 1947

He enlisted Oct. 4, 1949, in the U.S. Navy, trained at Great Lakes Naval Training Center, and was assigned as a radarman third class aboard the USS Bexar APA-237. He was discharged Sept. 24, 1952 at the U.S. Receiving Station, San Diego, Calif., with a total of three years, 11 months and 21 days of service. Mr. Wineholt's service awards included the Navy Good Conduct, Korean Service, United Nations Service, and National Defense medals.
Brent Eugene Hahn Class 1959

He was a veteran of the Vietnam War. He received the Good Conduct Medal and the Marksmanship Medal.
William Kronk Class 1966
| | | | | |
| --- | --- | --- | --- | --- |
| | | | | |
| | | | | |
| Mertorious Service | Army Commendation | National Defense | Good Conduct | NCOP |
Drafted in the U.S. Army October 1966. Trained at Fort Dix, New Jersey. Served in the 24th Infantry Division in Augsburg, Germany, 1st Infantry Division, Fort Riley Kansas, 3rd Armor Division, Frankfurt, Germany, Madigan Army Hospital Tacoma, Washington, 3rd Traing Brigade, Fort Gordon, Georgia, US Army Personnel Center, Washington, DC. Fort Gordon, GA again, 579th Artillery Group, Cakmakli, Turkey, and finally retired January 1987 at Fort Gordon, Georgia. Received Noncommissioned Officer Education Medal with 3 device, National Defense Service Medal, Good Conduct Medal 6th Award, Army Commendation Medal with two oak leaf clusters, Meritorious Service Medal,
JoAnn Hamilton (Atwood) Class 1968
In U. S. Navy during Viet Nam war era as a Corps Wave. Was awarded Peace medal
Eugene Bowers Class 1936
Entered Service: November 13, 1943 at Fort George G Meade, MD. - Branch of service: U S Army. Awarded: Certificate of Merit presented in Germany August 1, 1945, European Africa Middle East Theatre ribbon, American Theatre ribbon, World War 2 Victory Medal.
Discharged: February 1, 1946 at Camp Gordon, Georgia: Rank: Staff Sergeant.
| | | |
| --- | --- | --- |
| | | |
| | | |
| European Africa Middle East | American Theatre | WW2 Victory Medal |
Richard Bowers Class 1936
Entered service November 19, 1941. Graduated from OCS as 2nd Lt. Assigned to 3902 QM Truck Co. as Platoon Comdr, arriving in England February 1944. Unit participated in Normandy invasion at Utah Beach, providing Logistical support for assault divisions of Patton's 3rd Army through France, Germany and during last weeks of war attached to 16th Armored Div., liberated Pilsen, Czechoslovakia. Separated from active duty February 1946 with rank of Captain, joined Army Reserve and retired as Colonal after 35 years of active & reserve service. Awarded American Defense and North American Defense ribbons. European Africa Middle East Theater ribbon, Bronze Star for Valor.
| | | | |
| --- | --- | --- | --- |
| | | | |
| | | | |
| Bronze Star | American Defense | European Africa Middle East | World War 2 Victory |
Mrs. Anna Welty (Hurley) Class of 1939

Served as a nurse in the U.S. Navy during World War II in the Pacific Theater

| | |
| --- | --- |
| | |
| | |
| Asiatic Pacific Service | World War 2 Victory |
Robert L Cage Class of 1963
Served in the USAF from 1967 to 1971 - In 18 Tactical Recon , RAF Upper Heyford, England, 11 Tactical Recon, Vietnam. Awarded Vietnam Service Medal and USAF Commendation Medal