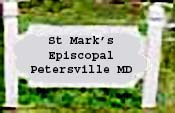 Margaret Flook Class 1932
Branch of service U. S. Army Nurse Corps
Ms. Flook's service number was N 702, which indicates she was one of the first women to enlist
Rank Major
Entered service 1940
Discharged Remained in the Army until 1962 when she retired with the rank of major while serving as Nursing Service Education Coordinator at Fitzsimmons Hospital in Colorado
Born 9/18/1915
Died 7/1/2006
Buried St Mark's Episcopal Cemetery, Petersville, MD
PETERSVILLE -- After decades of travel and military service, Margaret Flook, a self-proclaimed "unclaimed treasure," was returned home yesterday for a memorial service and burial at St. Mark's Church.
Ms. Flook, a World War II veteran, died at the age of 91 in East Aurora, Colo. on July 1. She had Alzheimer's disease.
Born in Petersville on Sept. 18, 1915, she enlisted in the Army Nursing Corps in 1940. Ms. Flook's service number was N 702, which indicates she was one of the first women to enlist, said Bob Hedges, one of her nephews.
Ms. Flook remained in the Army until 1962 when she retired with the rank of major while serving as Nursing Service Education Coordinator at Fitzsimmons Hospital in Colorado.
She remained in Colorado because she had a strong network of friends there, most of whom she had served with, said Chuck Hedges, another nephew.
Ms. Flook, along with other friends who had never married, established a group they called Unclaimed Treasures. Adele Marchant, one of Ms. Flook's nieces, said the group epitomized Ms. Flook's personality.
"I think she had an extreme wit about her -- a dry, but loving wit É She was very charming at all times, but you also knew when your borders were reached."
Travels near and far
Ms. Flook traveled far during her service. After she retired she and her friends continued to see the world.
She came east annually to visit family members, Chuck Hedges said.
Because her aunt was a seasoned traveler, Arianne Regester, another niece, said she once asked Ms. Flook's opinion on whether to go on a safari.
Ms. Regester said Ms. Flook's advice was typical Margaret. She said, "'Save your money -- go to the zoo, and look at the animals.'"
Ms. Flook also went to Israel, Jerusalem, the Mediterranean and several Scandinavian countries, Ms. Marchant said.
"She just loved knowledge. (She was) one of these people who wanted to learn constantly." Ms. Flook never stopped learning. She graduated from Brunswick High School in 1932, and in 1937 received her registered nurse diploma from Church Home and Hospital in Baltimore. While in the Army, Ms. Flook received a bachelor's degree in science from the University of Minnesota in 1953 and a master's degree from Trinity University in San Antonio, Texas in 1955.
After retiring from the Army, Ms. Flook was an assistant professor in the School of Nursing at the University of Colorado at Denver from 1962 to 1976. While teaching, she co-authored the book "Maternity Nursing Today."
Ms. Flook dedicated her career both to the military and to children. She was head nurse of the pediatric wards at Walter Reed General Hospital in Washington, Second Field Hospital in Munich, Germany and Fitzsimmons Army Hospital.