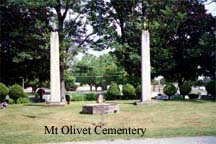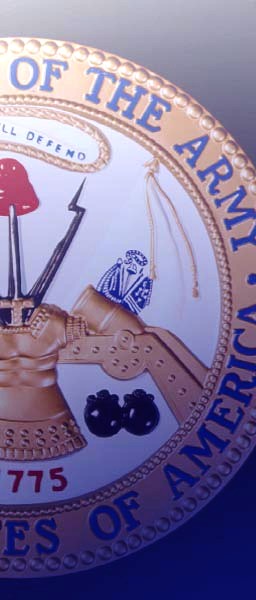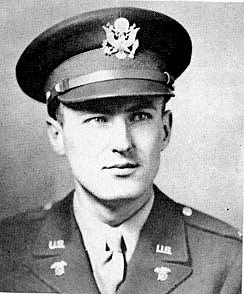 Richard Bowers Class of 1936
Branch: U. S Army, 33130191 - 3902 QM Truck Co 16th Armored Divn
Rank: Colonel
Entered service November 19, 1941
Discharged February 1946 from active duty as Caption. Joined Army Reserve and retired as Colonel after 35 years of active & reserve service.
Born: 11/5/1919
Died : March 23, 2007
Buried: Mt Olivet Cemetery, Frederick, MD

Graduated from OCS as 2nd Lt. Assigned to 3902 QM Truck Co. as Platoon Comdr, arriving in England February 1944. Unit participated in Normandy invasion at Utah Beach, providing Logistical support for assault divisions of Patton's 3rd Army through France, Germany and during last weeks of war attached to 16th Armored Div., liberated Pilsen, Czechoslovakia. AWARDED BRONZE STAR MEDAL WHILE SERVING WITH 16TH ARMORED DIVISION IN CZECHOSLOVAKIA
Awarded following medals and ribbons Bronze Star for Valor. American Defense and North American Defense . European Africa Middle East Theater and WW2 Victory
| | | | |
| --- | --- | --- | --- |
| | | | |
| | | | |
| Bronze Star | American Defense | European Africa Middle East | World War 2 Victory |

Mr. Richard Bowers Class of 1936
As originally published on Saturday, March 24, 2007.


Richard Clay Bowers, 87, of Frederick, passed away on Friday, March 23, 2007 at his home. He was the husband of Elaine Koogle Bowers.
Born November 5, 1919 in Point of Rocks, Md., he was the son of the late Elmer Eugene Bowers, Lillie May Hickman Bowers and a stepmother, Catherine Reed Bowers.
Mr. Bowers was a member of the Evangelical Lutheran Church in Frederick.
He was a graduate of Brunswick High School and numerous military schools, including a 1968 graduation from the Command & General Staff College.
He was a retired Colonel from the United States Army. He was a veteran of W.W.II and served in the Third Army as a platoon and company commander. He was awarded the Bronze Star Medal while serving the 16th Armored Division in Czechoslovakia. After the war he remained active in the Army Reserve, including the headquarters company of the 558th/559th Signal Corp in Frederick. He was a Life Member Reserve Officer Association.
He was a Life Member of the American Legion Post 96 in Brunswick. He served as Deputy Vice Commander of the Maryland American Legion. A Life Member of the VFW in Frederick. A Life Member of the P.T.A. at Brunswick Elementary School. Past President of the Brunswick Lion's Club. He was also known for organizing the Veteran's Day Parade in Brunswick before his retirement.
Mr. Bowers worked for Litton Chevrolet in Brunswick for many years and then went to work in the underwriting department of State Farm Insurance in Frederick where he retired in 1984.
He enjoyed traveling, dining out and working in his yard.
In addition to his loving wife Elaine he is survived by a son, Richard C. Bowers Jr. and wife Vicki of Chester, Va.; three grandchildren, Sandra Wood, Sarah Bowers and Matthew Bowman; two great grandchildren, Celia Wood and Trinity Bowman; a brother, Elmer Eugene Bowers Jr. and wife Margaret; a sister, Janet Wines and husband Francis. He will also be remembered by his numerous nieces and nephews.
He is preceded in death by a daughter, Brenda Lane Jordan and a sister, Ann Pence.
The family will receive friends at the Stauffer Funeral Home, 1621 Opossumtown Pike, Frederick, on Sunday, March 25, 2007 from 7 to 9 p.m. Funeral services will be held at the funeral home on Monday, March 26, 2007 at 11 a.m. with the Rev. David Oravec officiating.
Entombment will be in Mount Olivet Cemetery, Frederick, MD.