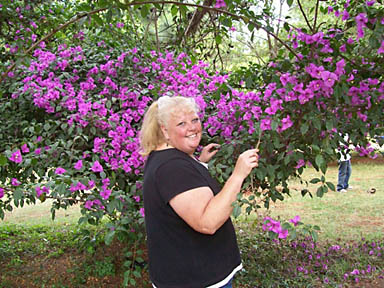 From Theresa R Hill Class 1979
Merry, Merry Christmas 2008 from Africa!
Please go to my website to see a special Christmas greeting just for you, my dear family and friends!
Here's the link:
http://www.xanga.com/isaiah559
Theresa is with Serving DOVE Christian Fellowship International, Serving DOVE Christian Fellowship Africa in Nairobi, Kenya and has submitted the above link to her website. I have been given permission to put it on our website for her class mates and all alumni to view some of what she is experiencing in the missionary service she has chosen to follow.
Barikiwa, Ndiyo! (Blessings, Yes!)
Theresa <><

of DOVE Christian Fellowship International
Serving DOVE Christian Fellowship Africa
in Nairobi, Kenya
check out:
Theresa's Awesome African Adventures Website
www.xanga.com/isaiah559
Monthly ministry newsletters upon request